Daesh terrorist group is actively using American made anti-tank TOW missiles in warfare, footage revealed on Thursday.
In a video shared by the group, a militant is seen firing a TOW missile in a clash. The TOW ("Tube-launched, Optically tracked, wire guided") was first produced in 1970. It is one of the most widely used anti-tank guided missiles. Originally designed by Hughes Aircraft in the 1960s, the weapon is currently produced by American firm Raytheon.
According to a report published by Amnesty International last year, Daesh advances made across northern Iraq, particularly the capture of Mosul, gave the group access to a huge stockpile of arms that also included modern U.S.-made weaponry.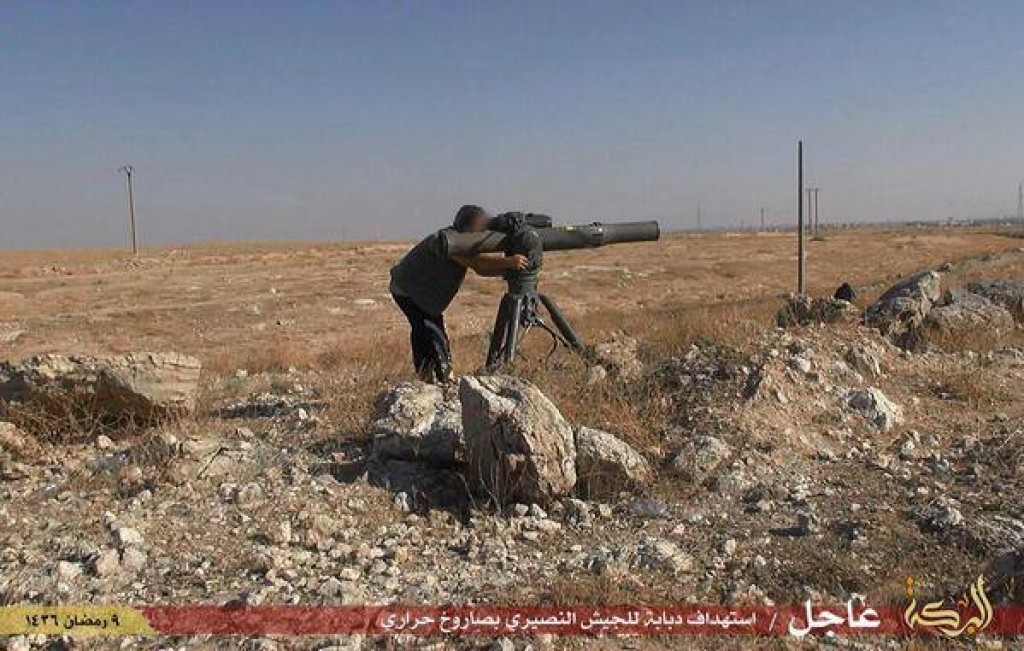 In 2015, the group also released footage which showed some of its militants using TOWs in Syria's Hasakah.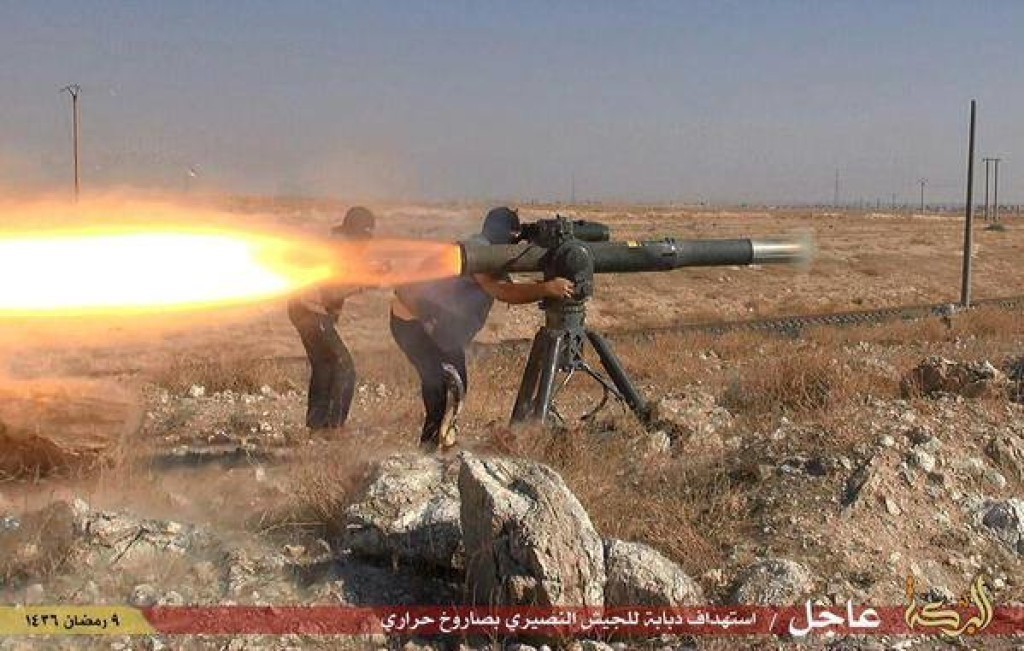 The photographs released by the terrorists detail the use of the US-made BGM-71 TOW anti-tank missile.

Turkish military is currently in an offensive against Daesh terrorists in Syria and Iraq.

The military, as well as the Turkey-backed Free Syrian Army (FSA), has begun clearing Daesh from Syria's al-Bab after the launch of intense clashes on Wednesday in the western part of the town, particularly around the Daesh-held hospital used as a command-and-control center, and ammunition depot on Sheikh Aqeel Hill.

The Turkish army also has a presence in Iraq, near Mosul where Daesh is active. Turkish soldiers are training Iraqi troops in Bashiqa camp for their offensives against Daesh.