Turkish police arrested a Canadian man, who is allegedly a senior figure in Daesh terrorist group, and was heading to Europe, in southern Adana province, reports said on Thursday.
According to reports, counter-terror police teams at Adana Airport detained Wassim Bouhadou, who has dual Algerian citizenship, and was planning to head to Europe after going to Istanbul on March 10.
The suspect was reportedly detained after boarding the plane, shortly before take off based on police intelligence claiming that he illegally entered Turkey from Syria and was planning to head to Europe through Istanbul.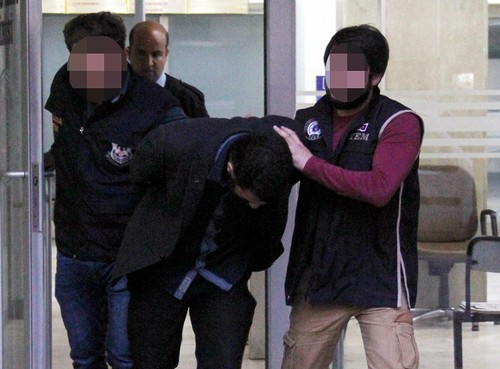 AA Photo
The man was reportedly transferred to the court following testimony at police headquarters and was sent to prison after being charged for 'being a member of an armed terrorist organization, recruiting for a terrorist organization and providing financial support for a terrorist organization.'
Since Daesh has emerged as a terrorist group in war-torn Syria, Turkey has detained over 5,000 Daesh suspects and deported over 3,290 foreign terrorist fighters from 95 countries and refused more than 38,269 individuals' entry to Turkey.
According to Turkey's Justice Ministry, at least 780 people, including 350 foreigners, remain in detention — some of whom have been convicted — for suspected links to the Daesh terrorist group.