A few weeks ago, Belgium lowered the national threat level almost two years after the attacks that killed 32 people in Brussels. The level was dropped to two from three on a four-tier scale. The move indicates the threat has fallen to medium from serious, meaning an attack is now considered unlikely, rather than probable.
Also, France ended its state of emergency in November, almost two years after the 2015 Paris attacks that killed 130 people. Simultaneously, French President Emmanuel Macron signed a sweeping counterterrorism law to replace the state of emergency. The law gives enforcement agencies greater authority to conduct searches, close religious facilities and restrict the movements of people suspected of having extremist ties.
Both the Brussels and Paris attacks had perpetrators whom had been deported from Turkey. Turkish authorities had warned France twice about the threat posed by one of the Paris attackers and deported one of the Brussels attackers to the Netherlands, and Belgium failed to cooperate to stop him from being freed.
The majority of Daesh extremists who left Europe to join the group in Syria and Iraq have either been killed or prevented from escaping back to their home country. It is believed that a good portion of European foreign terrorist fighters returned and most of them are behind bars. There are others suspected to be under the radar of authorities, continuing their lives as normal.
The psychology of a person who has witnessed or maybe conducted brutal acts in a war zone leads to many questions. Receiving military training, experiencing changes in behavior and character, being exposed to propaganda and many external factors are what make European authorities think. Governments and the EU have taken various steps to tighten security measures, including steps to identify and track those who joined extremist groups.
With a focus on how Europe handles the issue of foreign terrorist fighters, Daily Sabah spoke to Peter Knoope, a senior visiting fellow at the International Centre for Counter-Terrorism in the Hague (ICCT); Josef Janning, the head of the European Council on Foreign Relations (ECFR) Berlin office; and Thomas Renard, a senior research fellow at the Royal Institute for International Relations (EGMONT) in Brussels.

Question 1

It is estimated that some 30,000 foreign fighters went to Iraq and Syria to join Daesh, including a significant portion from European countries. Now that the group has lost almost all of its territorial gains and the majority of its fighters, what is the current state of those who joined from Europe?
Peter Knoope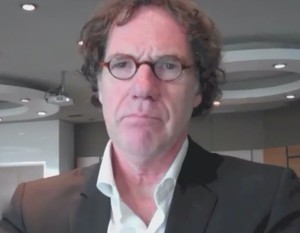 Since it is such a diverse group, it is hard to give a one-size-fits-all solution. Tailor made and based on a sound assessment of the individual is the way to go. It is important to know who exactly is coming back, to make a proper assessment, to look into the legal procedures that apply in each case and to develop a plan of action for each individual. This includes both the legal/imprisonment trajectory and the de-radicalization and rehab program. It is labor intensive and only effective if the social environment of the suspect and a team of professionals is involved.

Josef Janning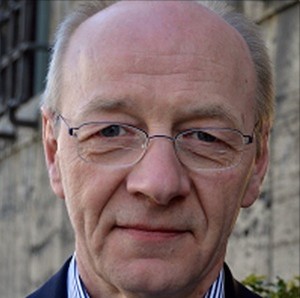 They will either stay or retreat to places in the Muslim world where fighters can hide as long as they remain inactive. Or they will seek to return.

Thomas Renard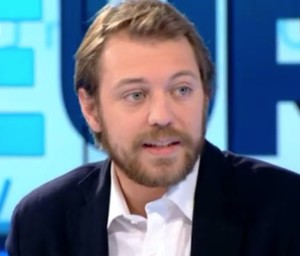 There is not an official figure on how many European foreign fighters left for Syria and Iraq to join extremist groups, but there is a consensus that the number is around 5,000. There is a figure that 1,500 fighters have come back to Europe, one-third of them to the Netherlands, Germany and Belgium. The rest of them were from France, the U.K. and other countries. It is important to realize that they came back in waves.
The first wave was in 2012, the second was 2014 when Daesh was established and, since early 2016, there were only very few returns. One of the main reasons for this significant drop was the military pressure on Daesh that essentially lead to an intensification of military retreat, which prevented people from traveling from back and forth between Syria or Iraq and Europe. This also led Daesh to tighten control over fighters – there were those who would fight until death, and those who attempted to desert were mostly executed.

Question 2

Some of them have returned to their home countries. How should governments handle these people who received military training?

Peter Knoope: The estimated numbers are even higher than the 30,000 you mention. Daesh has managed to attract many young people from around the globe. Many of those who joined have lost their lives. Those who survived will scatter, meaning they may go back to their home countries or go to a next destination to continue their fight. There are many reports that claim that these people are going to Asia and the Horn of Africa. It is difficult to check whether this is correct. There are contradicting reports about these new destinations. The fact is that at least some will return to Europe. Some will come on a mission, sent by the organization to act. Some will be disillusioned and be happy to leave the violent environment, some will be traumatized and mentally unstable, some will be found by former comrades. It is, in other words, a very mixed group.

Josef Janning: These returnees need to be monitored closely. Fighting in war has not just given them training, but will also have shaped their mindset. Some will return more fanatic than before and ready to carry on the fight by other means. Others may be traumatized by what they experienced and could become aggressive at some stage. Still, others could return totally disillusioned, and need attention to help them reintegrate.

Thomas Renard: Almost 99 percent of these people who joined an extremist group were known by European governments. It is unlikely that someone went there without being known by authorities. This means that while they were still there, governments were building their files and prepared for their return. As soon as they set foot in their home country or any other European country, they would be arrested. From there, they would be interrogated and put into preventive detention, waiting for trial, which wouldn't normally take more than a year. Trials are based on the information collected for each person by the intelligence services.
Nowadays, they are directly sent to prison because the penal code is broadened following U.N. Security Council Resolution 2174 and the European Union directive on counterterrorism from 2016, which essentially means that anyone who traveled to Syria or Iraq to join a terrorist organization, receive training or provide morale to the organization will be prosecuted and convicted. During the time in jail, these people go through disengagement trajectories while serving their sentences. Authorities will make sure they abandon violence and change their behavior, not ideology. Once out of prison, they will be provided with assistance to help them to reintegrate into society.
Question 3
What are the main reasons for these people to leave a non-violent environment? Was weak European reaction to massacres in Syria and religious-related problems in their home countries part of the reasons that led them to join Daesh?
Peter Knoope: We often underestimate the social element in radicalization trajectories. It is part of a socialization process. Feelings of alienation, social injustice, unfinished business, generational solidarity and identity all play a crucial role. But in that framework, it is important to understand the social dynamics of the process. Feelings of solidarity with the victims certainly was also part of it. It is hard to say what reaction from the international community would have had the power to prevent the foreign terrorist fighter phenomenon from developing. In its essence, the radicalization process is a process of an individual getting politicized and of finding a political home. Religion is a mobilizing force. It is a social force for political agendas.
Josef Janning: The main reason is that the radicalization these people went through was in their local communities or through virtual communities. The reasons for this vary, from political to religious to adolescence. Whatever the reason, an enabling condition was incomplete or integration into their home societies was broken.

Thomas Renard: Over the past few years, many cases were investigated and there is not a single pattern leading someone to radicalize. There are multiple motivations.Discrimination and integration can be part of radicalization, but they are not the main reasons, as many of those who joined had jobs and settled lives. It is mental vulnerability combined with local factors, such as presence of recruiters and also the international context. The defeat or weakening of Daesh is definitely a positive factor in fighting terrorism in Europe and elsewhere.
The terrorist threat in Europe is not over, but it is declining. I'm a bit cautious to say that if Europe had involved itself in the war before the establishment of Daesh to defeat it, before getting bigger, it would have worked. The reason is that the experience Europe or other states have in combating terrorist organizations in external territory has very mixed results. If we look at what has been experienced in Afghanistan, Iraq or other places, we see that participation in such wars in external territories, your actions create unintended consequences. Sometimes it leads you to being perceived as an occupational force, as an invader, and this leads to a local narrative and this strengthens the group you want to defeat. I think the reluctance of President Barack Obama, France and the U.K. to go into Syria was based on these points.
Question 4
Is Europe ready to cope with the problem now?
Peter Knoope: The majority of foreign terrorist fighters are not from Europe. They will not travel to Europe, and will cause a problem in other parts of the world. The question is not whether Europe is ready for the problem. The question is if the world is ready to cope with such a problem now. The answer is that it is not. Some countries in Europe may very well be able to cope with the problem effectively. And they will. But the world has become an interdependent unit.
We have a hard stretch ahead unless we deal with the underlying grievances of the big numbers of alienated and frustrated youngsters in big parts of the world. This has to do with the (dysfunctional) social contract between states and citizens in many countries, with a lack of adequate conflict resolution mechanisms, with the phase and the nature of the post-colonial, state-building project and other contemporary issues like clientalism and securitization.
Josef Janning: Europe is not fully prepared, but policymakers and governments know what's coming and the risks associated with the return. They need to find ways to monitor activities within the limits of the legal system, and that will not be an easy task.
Thomas Renard: Since early 2016, Europe has done a lot of work not only in terms of laws, but also steps to tackle the root causes of radicalization. Europe is better equipped, but this does not mean nothing will happen and everything is just perfect. Certain mistakes happened, like in the case of the Brussels attack, in which the attacker was a person extradited by Turkey.
At those times, there were no extradition agreement between Turkey and Belgium. Therefore he was sent back to the Netherlands. This is why he was left free. Turkey warned the Netherlands, but Belgium didn't. I think what really matters is that today we have learned from the mistakes. A number of countries had similar issues, and it is important that we have worked out this problem of extradition. So basically we have analyzed the mistakes of the past, we have learned from them and now we are working so that it never happens again.