Turkish security forces have killed two PKK terrorists, including one mentioned on the country's most wanted list in northern Turkey, an official said on Wednesday.

Gümüşhane Governor Okay Memiş told Anadolu Agency that Barış Öner, codenamed "Türk Tarık", was found dead in Kürtün district of Gümüşhane province following an anti-terror operation conducted at 06.00 a.m. local time.​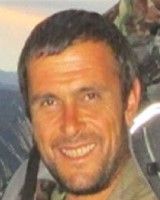 Öner was in the red category of Turkish Interior Ministry's wanted terrorist list.

The wanted list is divided into five color-coded categories, with red as the most wanted, followed by blue, green, orange and lastly grey.

Another terrorist codenamed "Sorej" – who was also killed during the operation – was of Iranian origin, Memis said.

Separately, four suspects carrying supplies for the PKK terror group were remanded in custody in southeastern Şırnak province.
The suspects were rounded up in Bestler-Dereler region of the central district after drones spotted the suspects.
In its more than 30-year terror campaign against Turkey, the PKK – listed as a terrorist organization by Turkey, the U.S. and the EU – has been responsible for the death of some 40,000 people, including women and children.