A potential political crisis between U.S. and Russia might have been avoided on Wednesday thanks to a cameraman's meticulousness as he noticed the Russian flag's being hanged upside down in a conference room the chief diplomats of the United States and Russia were set to meet in just minutes later.
The U.S. Secretary of State John Kerry and Russian Foreign Minister Sergei Lavrov met on Wednesday at the Swiss mountain resort of Davos in Zurich, in an effort to bridge differences over who should be represented at the Syria peace talks next week.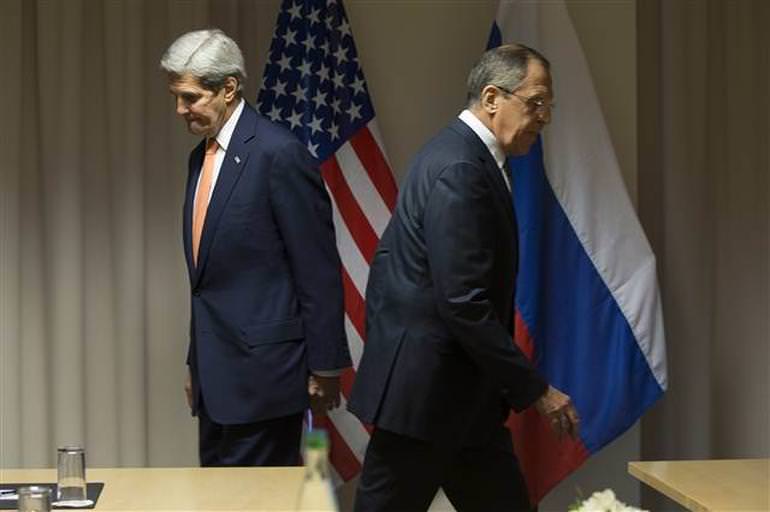 The meeting however could have kicked off to a disastrous start if it were not for a cameraman who alerted the Deputy Assistant Secretary of State for Public Affairs Glen Johnson about the wrong direction of the flag. Johnson however was not aware himself of where the colors should stand. The flag's white section should have been at the top and red on the bottom, whereas it was the other way around, the cameraman pointed.
"So the white should be on top?" Glen Johnson reportedly asked the cameraman who confirmed, upon which the 'mistake' was corrected.