Having a well-thought grocery list does not only save you time but helps you stick to a healthy diet. The items on your grocery list show how much you prioritize your health without being fooled by the marking hype.
The same thing goes when it comes to your heart health. Avoiding unhealthy food is as crucial as consuming foods rich in nutrients, fiber and healthy fats to prevent heart attacks. We have put together a shopping list for a heart-healthy diet.
The following foods that have been proven to be healthy for your heart should be included on your shopping list.
Beet greens
Are you throwing beet greens in the trash? Don't! Beet greens is the top item on our list to protect yourself against heart diseases. Studies have revealed many advantages of beet greens for health. Fibers found in beet greens are known to decrease cholesterol absorption. Particularly those who have high cholesterol should definitely take advantage of the health benefits of beet greens. The heart-friendly product also helps stabilize your blood pressure thanks to its potassium content.
Canola oil
Marketed as heart-healthy oil, canola oil, which used to be widely available in local markets is currently a rarity. Made from crushed canola seeds, it has less saturated fat than any of the other oil kinds. It is higher in the omega-3 fatty acid alpha-linolenic acid (ALA). Studies show that sterols found in the canola plant lowers bad cholesterol levels. Canola oil is also very rich in antioxidants and (thanks to antioxidants) it reduces inflammation in the body. You need to consume one table spoon of canola oil to get the expected benefits.
Bitter chocolate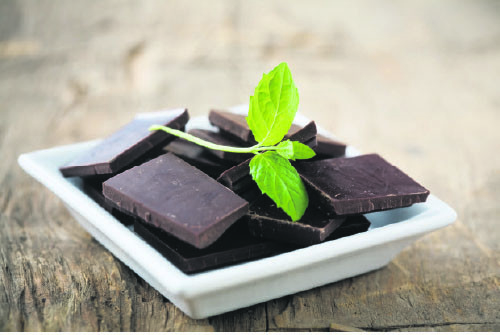 There are enough studies to make any chocolate lover happy. Findings show that bitter chocolate speeds metabolism and aids weight loss, putting a smile on women's faces in particular. However, in order to accelerate your metabolism, you need to make sure that your choice of bitter chocolate contains no less than 70 percent cacao.In addition to boosting metabolism, bitter chocolate is also good for your heart. Flavanols found in cacao help your vessels to flex and your blood to dilute, thus, reducing your blood pressure. Flexing your blood vessels is an important factor helping you reduce the risk of cardiovascular diseases. However, do not forget that bitter chocolate must contain at least 70 percent cacao in order to protect your health.
Garlic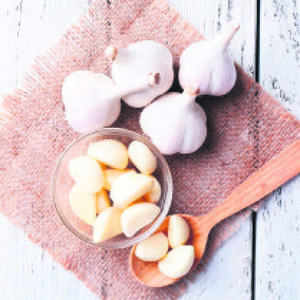 A staple of traditional Turkish cuisine, garlic is usually an indispensable item in the preparation of dishes. Researchers say consuming one clove of garlic - or if you are taking it in powder form, 1 teaspoon - will also provide protection against cardiac diseases. Garlic flexes your muscles and prevents plate formation in vessels and high cholesterol.
Apples


The struggle to lose weight has been one of the most popular subjects in the last few years. A number of scientific studies spotlight the fiber content of apples. There is about 5 milligrams of fiber in an apple - enough to meet (+/-) three-quarters of our daily intake need. Those trying to lose weight must definitely include apples in their diet. There are some other studies revealing that eating an apple a day helps you protect against heart diseases. Apple ranks fifth on our list of heart-healthy products. Scientists say that the high fiber flavonoid content of apples reduces the risk of heart attacks and strokes and lowers cholesterol levels! Consuming an apple a day is crucial for your health.
Olive oil
Used frequently in Mediterranean cuisine, olive oil is deemed as one of the miracles of nature. Very rich in antioxidants, olive oil helps lower LDL (bad cholesterol) levels without affecting HDL (good cholesterol). Therefore, it ranks sixth on this list. In order to benefit from olive oil, you need to consume about 2 tablespoons per day. It is advised to consume it raw by adding it to salads. There are a myriad of olive oil varieties available at supermarkets, which perplexes shoppers. It is very normal that you might not be able to decide which one to buy. The packaging and labels are sometimes confusing. My personal advice is to go for the "natural extra virgin olive oil."