Turkey's Defense Minister Hulusi Akar invited Greek officials to Turkey during his meeting with his Greek counterpart Nikolaos Panagiotopoulos, security sources said late Thursday.
During the bilateral meeting, they discussed defense and security issues and Akar invited a delegation from Greece to Turkey's capital Ankara for a fourth meeting to be held as part of confidence-building efforts between the two countries.
Akar was in Brussels to attend the NATO Ministers of Defense meeting, where he also had talks with his U.S. counterpart Lloyd Austin, U.K. counterpart Ben Wallace and other foreign officials.
Akar and Wallace discussed bilateral and regional defense and security as well as defense industry cooperation.
Separately, Akar and Austin held a short meeting before a larger gathering of their counterparts.
Akar and Austin discussed the need to hold a detailed meeting on establishing a positive agenda before the two-day G20 leaders' summit this weekend in Rome.
Akar also met with Spanish Defense Minister Margarita Robles and discussed preparations about cooperation on security and the defense industry ahead of the seventh Intergovernmental summit between Turkey and Spain.
The defense chiefs are currently in Brussels to attend a two-day meeting of their NATO counterparts.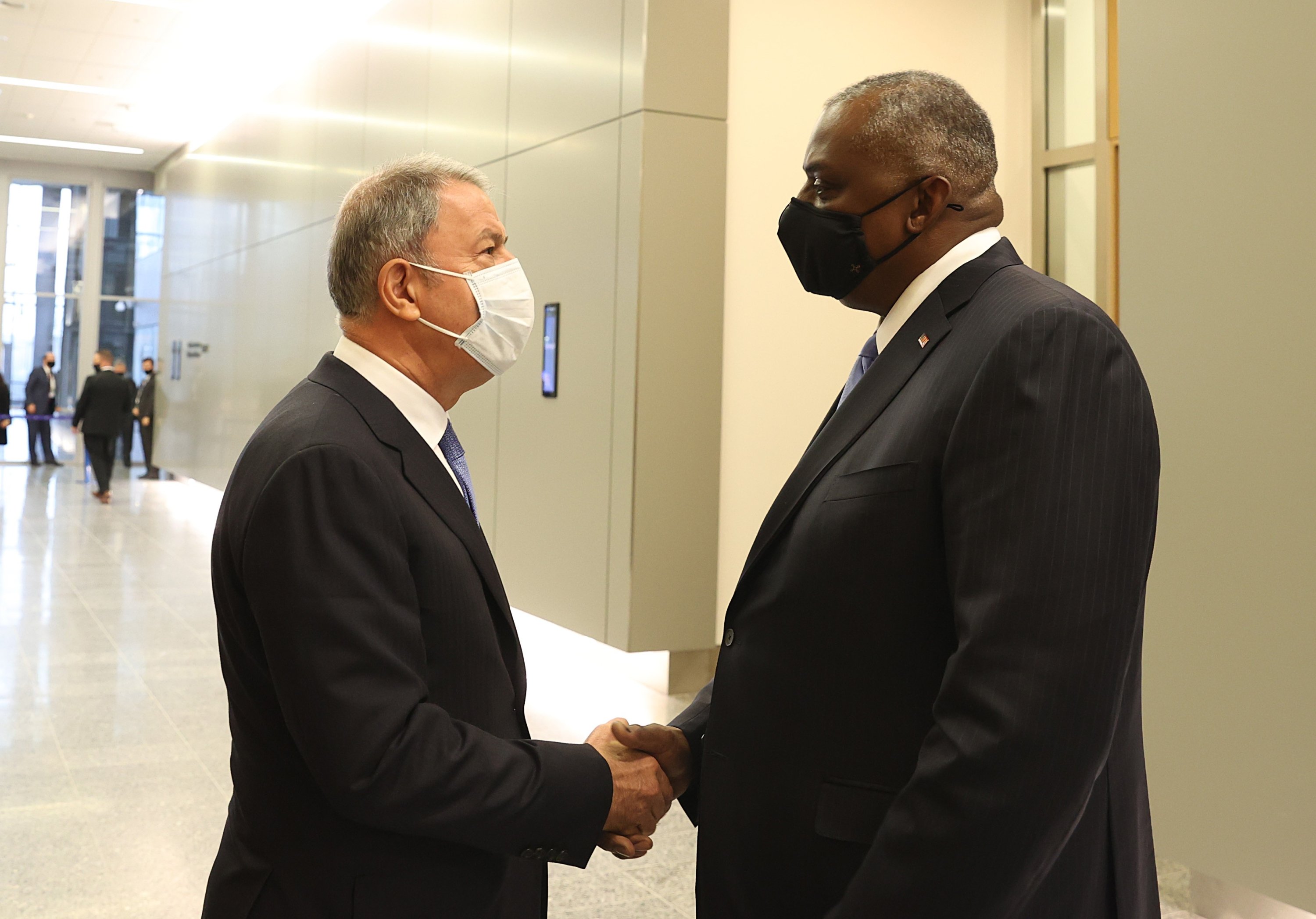 Tensions are once again rising between Turkey and Greece and the Greek Cypriot administration over maritime borders and drilling rights in the Eastern Mediterranean after several months of relative calm.
Last week, Greek Foreign Minister Nikos Dendias also said that "Greece is facing a casus belli" – the threat of war if it exercises its sovereign rights in the Eastern Mediterranean.
The Turkish Foreign Ministry described recent Greek explorations as "provocative activities" that endangered peace and stability in the Eastern Mediterranean. Ankara announced that it would take all "necessary steps on the ground" to stop this.
"The main cause of the tension in the Eastern Mediterranean in recent years has been Greece's and the Greek Cypriot administration's maximalist maritime jurisdiction area claims and unilateral acts that ignore Turkey's and the TRNC's (Turkish Republic of Northern Cyprus) rights and interests," read the statement.
Turkey has sent drillships with a military escort to explore for energy on its continental shelf, stressing that it and the TRNC have rights in the region. To reduce tensions, Turkey has called for dialogue to ensure the fair sharing of the region's resources.